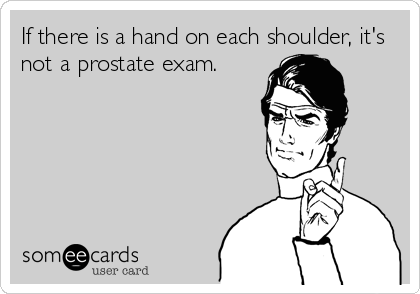 Prostate play videos?  Anyone?
Here's a collection of my favorites from around the web.  Let me know if you have any suggestions.  I'll gladly add them to this list!
From the Conan Show on TBS
Let's start with a video from Conan on TBS.  I've always loved his comedic style, and this episode is no exception.  But…an interview with the always delicious Sex Expert, Dr. Jennifer Berman, is definitely out of the norm.  She discusses, from a woman's point of view, how to stimulate a guy's prostate.  Very interesting.  Check it out!
Stifler?!?
If you've watched the American Pie movie series, you'll recognize this guy: it's Stifler. No more needs to be said. Just watch the clip.
Not sure how to describe this one
This one's a little…interesting. No talking. No voices. Just an odd video of how to locate and rub the prostate. The birds chirping background music is interesting as well 🙂 Tantric, and very relaxing.
A rep from Mangasm, promoting his wares
This guy explains how to have prostate orgasms using toys.  It's basically an advertisement for Mangasm.  Still fun to watch.
This is CERTAINLY worth a look!
Calm, soothing stimulation with William
For a more chill video, here's one from a guy named William. Apparently he's very good at massaging himself, based on his relaxed delivery. I need to learn more from this guy.
Ken & Sunny
Here's one by a couple named Ken and Sunny. It's pretty cool seeing two people who are so in touch with each others sexuality. If you don't recognize Sunny, she has her own SHOWTIME called Sex with Sunny Megatron.
A technical video
For an academic perspective on the gland, here's a very informative video with great animation. Your prostate IQ will actually rise after watching  🙂
How to find and pleasure "the spot"
Never in a million years could I imagine a drink bottle being used as a prop to explain this technique.  It's actually a very good instructional video.  Not as good as the real thing, but nicely done.
Recommended reading