"I want my very own sex doll"
I was whispering those exact words while typing this post. A shocking revelation, I'll admit.
To think that just a few years ago I had NEVER used a sex toy of any kind. My own hands, and the touch of a real life woman were all I needed. Or so I thought…
Owning a silicone love doll was always out of the question. Too weird. Too Freaky.
But times have changed, and I've grown up a bit. Most importantly, my kink list has expanded significantly. The thought of having my own sex doll, to "have and to hold" whenever I want, is about to become reality. Taboos be damned!
The purpose of this post?
Simple. To be the most informative sex doll guide on the web.
When I first started looking at dolls online, I quickly learned that I don't know shit about these things. There are literally thousands of different makes, models, genders, etc. to choose from. The sheer volume of all these choices made my head spin.
The goal: to hopefully answer a few of your burning questions.
Highlights
What I want from a sex doll
Let's first start with what I don't want: one of those budget torsos or asses that can be purchased for a couple hundred dollars. I want the real deal. A doll that looks and feels as close to the real thing as possible. One that's soft to the touch, with a big juicy ass and nice round tits.
I want that ass to jiggle when I slap it, and those big tits to squish when I squeeze them.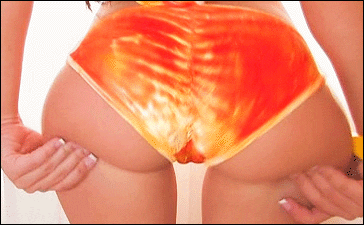 It also needs to be durable. Resilient, actually, and able to take a certain amount of abuse. One constructed of high quality materials, that will last for many years. A doll that I can pose in many of the same positions as a real woman. But it should also be easy to clean and maintain.
Discreet shipping and handling is of the utmost importance to me. I don't want a nosy neighbor snooping around that big UPS package on my front patio that says SEX DOLL on the box!
The problem? I don't know shit about love dolls.


I sought expert advice, and found it
With several thousand dollars on the line, I want to make an informed decision and not throw my money out the window on something I won't be happy with.
So, I decided to reach out to an expert on the matter. I contacted the fine folks at Sexy Real Sex dolls and they graciously answered a long list of questions I had.
Here's the Q&A
What follows is a complete list of questions I had for them, and their replies. This was EXTREMELY helpful for me, and I hope you find value as well.
QUESTION: What are some of the most important considerations when looking for a sex doll, and why?
ANSWER: It is recommended to consider three things when looking for a real sex doll:
budget
size
material
The doll price is mostly determined by the size and special dimensions, like a really big breast or waist. It is for that reason that we always recommend our customers find a doll body that is suitable for their budget and the size they are looking for. Some customers reach out to us with a budget and body preferences in mind, and based on those factors we try to find the best models for them.
The material is an important factor to consider, because it will determine various features.
For example, the heat and sound system is only allowed for silicone dolls. Some customers might prefer one material over another, but in reality, both TPE and silicone sex dolls are of great quality. We advise to first pick a body and size that you like. Second, find that face that will make you fall in love. Third, customize the realistic love doll of your dreams.
QUESTION: Obviously not all dolls are created equal. It seems like there are a lot of different materials these dolls are constructed from. Are there any materials that you recommend? Materials that I should avoid? How do these materials affect the price?
ANSWER: Silicone sex dolls have been traditionally more expensive, and TPE dolls (Thermoplastic Elastomer) have come to be accepted as a more affordable alternative. Nowadays, silicone is getting cheaper because TPE has become more popular. Both materials are great! These are some of the main differences:
TPE: it is flexible, soft and squeezable, and it looks pretty realistic. The TPE models are the most popular among our customers. And it is odorless.
Silicone: it can be heated for a longer period of time so it can incorporate integrated heating systems. Silicone is a non-porous material that it is easier to clean and it has better water resistance.
We don't sell and we don't recommend other materials like plastic, rubber or fabric for sex dolls because models made of those materials are not as realistic and are more difficult to clean and sterilize.
Unless you have special preferences for a material, I would choose the sex doll model that I like the best based on body and face and I would forget about the material.
QUESTION: Do dolls generally come with clothes and hair? Or are those an extra cost or something I need to buy?
ANSWER: Customers can usually pick (for free) the hair style or wig that they like the best. There is a wide range of wig colors from blonde to purple and different hair styles such as long, curly, short, wavy, etc.
Some vendors might include a set of clothes for free, usually bikinis or lingerie. Alternatively, you can easily purchase clothes to dress your doll to your liking or for every special occasion.
QUESTION: What's the proper way to store a sex doll, so she doesn't become deformed or lopsided?
ANSWER: The best way to store a silicone or TPE sex doll is to find a dry place that is not exposed to light or extreme temperatures. We offer a few storing options like the suspension hook and the flight cases.
The suspension hook is probably the best way to store your doll in a close to avoid flattening any body part. You can detach the head and screw a hook on the body to hang the doll in a closet. It is important to straighten up arms and legs to the original position, and to avoid any other objet to press the doll. Always make sure that there are no other objects in that closet that might hit your beloved doll while stored inside.
You can also buy flight cases for some specific models, especially for the silicone dolls, these flight cases are a great way to transport safely your doll avoiding indentations.
It is recommended not leaving your doll lying on a bed or in a seated position for long time as this might result in the flattening of some body parts and because accidents happen, you might hit your doll or your dog might want to taste something new. Always use the original box and the shipping materials to store your doll if you don't have a suspension hook or a flight case.
QUESTION: It looks like there are dolls available with different orifices. Are they generally available with mouths, vagina and butt?
ANSWER: Most dolls offer three orifices: vaginal, anal and oral sex capabilities. But it also depends on the size and other features. For example, some smaller size models might not offer oral sex or anal, and smart silicone dolls with sound do not allow oral sex functionalities.
Customers can pick between fixed or removable vagina styles, the second one is recommended because it is easier to clean and sterilize after sex, but both have the same texture and materials, and the removable one cannot be seen once it is inserted while maintaining the aesthetic realistic look.
Some sex doll heads are designed with soft silicone or TPE teeth for realistic purposes, it won't hurt or bite 😉 . The mouth can be widened pulling down the chin. We also offer an optional removable tongue for TPE models that enhance the pleasure experience.
QUESTION: It would be nice if I could spray some of my favorite women's perfume on her and apply makeup. Is this ok to do?
ANSWER: To preserve the TPE or silicone materials we only recommend the use of water based cosmetics when making up your beloved sex doll. Other cosmetics like oil based or with chemicals might harm the doll skin and texture, so please be careful while applying makeup and always clean the doll face before making her up to avoid potential stains.
Sexy perfumes are the perfect detail to fall in love with your doll, but avoid perfumes that contains alcohol as this might harm the silicone or TPE. If you are not sure, spray the perfume in hidden parts of your doll like behind the head. Avoid other utensils like hot tools, irons, razors, etc. Treat your sex doll as you would treat your lover!
QUESTION: Are these dolls actually human sized? Or are they just smaller versions?
ANSWER: We are talking about realistic love dolls that you can find in human sizes and in smaller versions but still maintaining the proportions. The taller doll that we have is 5'6 ft. or 170 cm and we have smaller sizes up to 2'1 ft. or 65 cm, but personally I recommend no smaller than 3'2 ft. or 100 cm and we prefer to focus on real size models rather than tiny ones.
The most popular sex dolls are from
4'5 to 5'2 ft. (140-160cm). All our dolls maintain realistic human proportions and we offer all type of body types including different breast sizes from A-cup to K-cup; different waist sizes for the lovers of curvy dolls or big butts; and of course we have multiple beautiful heads. You can also customize multiple body parts like hair, skin color, nails, etc.
Talking to a vendor they can help you to customize your real sex doll and find the perfect partner for your fantasies.
You can also build dolls based on a picture, design or specifications if you want to build your own. This is more expensive but it is possible to build your own model.
QUESTION: Some love dolls are quite expensive. Why wouldn't I just buy a blow up model?
ANSWER: Silicone and TPE dolls are a completely different experience. They are much more expensive than blow up or rubber models because our dolls are made of silicone or TPE which are materials that feel like real skin, and our dolls are solid with a fully articulated skeleton that allows you to position them as you prefer.
These dolls are also heavier and they feel like a real human being. The level of realism of our dolls is not comparable to other cheaper materials and versions of dolls.
Watch this video about some of the features of a TPE doll
QUESTION: What type of price range are we talking?
ANSWER: The starting price for a realistic sex doll is around $900 for the smaller size models and it gets up to $2500 for taller dolls or bigger bodies. Customization options like pubic hair, tattoos, hair eyebrows, extra heads, etc. have an extra cost. The average doll order is around $2000.
QUESTION: Do you have any product suggestions based on price level? Such as cheap, intermediate and high end?
ANSWER: Some of our top sellers are shown below. Click any of the images or links to read more about them.
3'3ft (100cm) D-Cup starting at $950
4'7ft (140cm) D-Cup starting at $1820
5'5 ft (165 cm) K-Cup at $2499
QUESTION: I don't want anyone to know I'm buying a sex doll. How can my privacy be assured, especially since this is such a large item? And how expensive is shipping for something like this?
ANSWER: We care about your privacy and we understand our customers concern. Our transactions and conversations are confidential and we don't store or share any personal or financial information with third parties. We only email information to customers that opted in for our newsletters, and we won't ever reveal any information about our customers.
Your billing statement won't reflect the name of our company and the packaging of your order won't reveal the content. We don't use any labeling or sign that could identify what is inside.
Our shipping partners are FedEx and DHL and they will deliver the product safely to your door. If you prefer we can also ship to your nearest FedEx or DHL store so you can pick it up at your earliest convenience. We will send you the tracking number once your order ships. Our main goal is to protect and respect our customers and we care about your privacy.
QUESTION: Does it need any special chemicals or lotions to keep it looking and feeling like new?
ANSWER: It doesn't require any special treatment, but it is important to keep your doll clean and to avoid chemicals or lotions with alcohol while cleaning your doll. We recommend neutral soap and warm water to clean the doll. It is also suggested the use of baby powder to preserve the quality of the silicone or TPE.
As long as you treat your doll well there is no much maintenance required. Clean and dry your doll with a wet cloth after use and make sure that it is stored in a safe and dry place.
QUESTION: Can body parts be removed to make cleaning easier?
ANSWER: We offer removable vaginas that are easier to clean as they are detachable. The head can also be removed for storing purposes or using the suspension hook.
QUESTION: I'm thinking about buying a sex doll, but I just can't get over that weird feeling about owning one. Do you have any tips or advice to help me get over this? Is it common for men and women to have one of these things in their bedroom closet?
ANSWER: Sex dolls are becoming more popular and accepted these days. We have female customers that buy dolls for their husbands, and even couples that enjoy the presence of a doll together or that play with it to spice up their relationship. Some customers have several models at home, and we have seen all type of buyers, photographers that use the dolls for modeling or for exhibits, artists, and people that want to use the doll to avoid feeling alone at home. Don't feel weird and talk to us and we will help you finding the best model for you.
QUESTION: Is there an easy way to get the doll to body temperature? I've heard of using an electric blanket. But I've also seen them with internal built in heaters. Is this safe? Is it a worthwhile option?
ANSWER: You can use vaginal warmers for TPE dolls and some silicone models can incorporate a heating system that will heat the entire body. Be aware that TPE cannot resist heat for a long time so we only offer the heating system for silicone dolls.
You can have a bath with your doll but avoid a water temperature of more than 104°F or 40 ° C. Just be sure that your particular doll is submersible before you try this.
QUESTION: What types of lubes do you recommend? I like silicone and oil based lubes, but I don't know which lubes are compatible with a new doll.
ANSWER: There are many types of lubes in the market but we only recommend using water based lubes while making love to your sex doll. Quality water based lubes will last longer and rinse off quickly during cleaning. There is no need to use condoms.
QUESTION: How can I use the doll? I like lots of different positions, so is it possible to move her around to different positions and still use it? Like a real woman?
ANSWER: Yes, TPE and silicone dolls are solid and made with an aluminum articulated skeleton that allows you to move them in any position that you could imagine. You can also get an optional reinforcement on the foot to allow the doll to stand up, this is called Stand Up Feet and it has an extra cost of $75.
Watch this video to see how to move a sex doll
If you want to learn more about realistic sex dolls or if you need help finding one that fits your budget and dreams visit our site and reach out to us at https://sexyrealsexdolls.com
Recommended reading